Haynes, Smith Elected JSU's 2013 Homecoming Queen and King
Haynes, Smith Elected JSU's 2013 Homecoming Queen and King
10/11/2013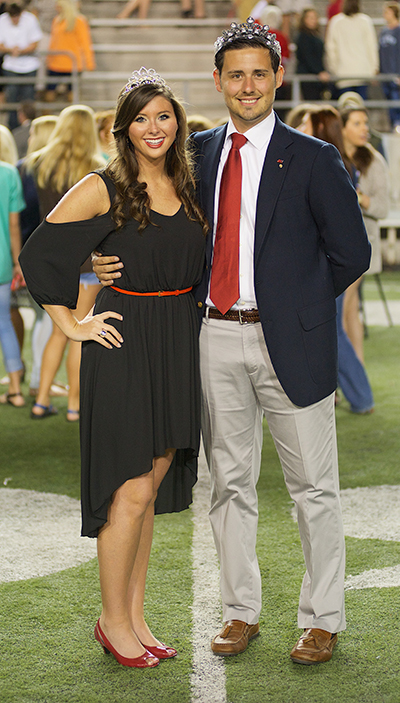 Congratulations to Kayla Haynes and Kenneth Smith, who have been elected JSU's 2013 Homecoming Queen and King. The pair were crowned at the Thursday, October 10 Homecoming Pep Rally and will be presented at halftime at the Saturday, October 12 JSU vs. Tennessee State football game. 
Ms. Haynes, 20, is a junior majoring in Chemistry and Biology Pre-Med. She is from Ringgold, Ga., and is sponsored by the JSU Ambassador Progam.
Mr. Smith, 32, is a sophomore majoring in Art. He is from Piedmont, Ala., and is sponsored by Sigma Nu.
The queen and king were chosen via online ballot by the student body. Also in the homecoming court are the remaining top candidates for queen and king:
Gena Baker
Kristen Dempsey
Kacey Jacobs
Alexandria Rainwater
Will Benefield
Keaton Glass
Bryan Green
Josh Robinson
Photo: Kayla Haynes and Kenneth Smith, shortly after being crowned JSU's 2013 Homecoming Queen and King (Matt Reynolds/JSU)