You're Invited to JSU in Lights November 26
You're Invited to JSU in Lights November 26
11/08/2012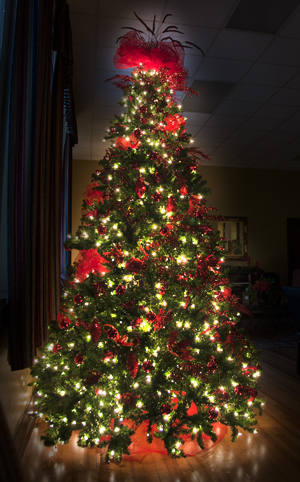 President & Mrs. Meehan
along with the Student Government Association
cordially invite you to join us
at the President's Home
for a holiday reception
JSU In Lights
on Monday, November 26
from 4-5:30 p.m.
The reception will feature
the campus holiday lighting at 5 p.m.
and a Toy Drive.
Please help us share the holiday spirit by bringing a toy for a little girl or boy ages 5-10.
We look forward to seeing you there!
Photo: JSU's Christmas Tree in the Gold Room (Angie Finley/JSU)