Former Students, Friends to Return for Dr. Browder Reunion on October 26
Former Students, Friends to Return for Dr. Browder Reunion on October 26
10/12/2012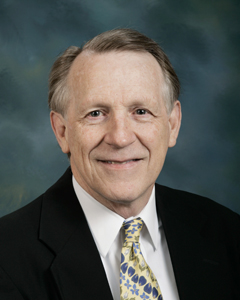 Over two hundred former students and friends of Glen Browder will return to campus for a "Dr. Browder Reunion" during Jacksonville State University's 2012 Homecoming weekend.
The special reception on Friday evening, Oct. 26, will commemorate Browder's forty-year relationship with JSU, during which time he taught thousands of students and served in state and national office.
"Many leaders in politics, education, law, and journalism count Browder as a mentor over the past half-century; and we have organized these festivities to honor our teacher and friend," said Dean Buttram, chair of the Host Committee.
Among the many politicians who benefitted from Browder's tutelage are Governor Jim Folsom, Jr., Congressman Mike Rogers, and Buttram, who chaired the Alabama Ethics Commission and served as a federal judge.  All three will make brief remarks at the reunion reception.
Additionally, some leading participants in Alabama public affairs during the past half-century—including politicians and media professionals—have indicated they will attend the event. 
Coincidentally, Browder's biography (Professor-Politician: The Biography of Alabama Congressman Glen Browder) is being published by NewSouth Books this month.  Author Geni Certain and Browder will sign copies of the book at the end of the library reception and at the JSU bookstore during Homecoming festivities on Saturday.
The Dr. Browder reunion reception will take place at 5:00-7:30 pm, Friday, Oct. 26, 2012 at JSU's Houston Cole Library. Thus far, over 200 people have made reservations.  Former Browder students and friends who would like to attend should contact the JSU Alumni Office at 256-782-5404 or nturner@jsu.edu.