Our Staff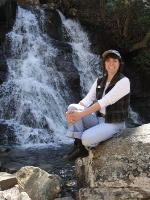 Renee Morrison
Assistant Director, JSU Field Schools
Renee Morrison is a JSU graduate and served as the Education Director for the Anniston Museum of Natural History for almost ten years. She coordinates programs that provide educational opportunities for students, teachers and the public. Renee also develops "sensory science" programs utilizing diverse components such as hands-on experience, storytelling, creative drama, and art. After a bit of worldwide travel. Renee says "Alabama is the loveliest place of all."

BJ Johnson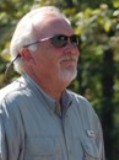 Coordinator, Little River Canyon Conservation and Facilities
BJ is recently retired from USDA/Farm Service Agency where he served as County Executive Director for Cherokee County, Alabama for 27 years. More recently, he served as District Director for 19 counties in East Alabama. BJ brings with him 33 years or experience working with environmental and conservation programs. Johnson is currently on the Board of Directors for the Alabama Treasure Forest Association, and a Treasure Forest Landowner in Cherokee County.

Anna Lindsey
Coordinator, Little River Canyon Center Sales and Services
Anna Palmer is a recent graduate of Auburn University where she studied Agriculture Business and Economics. Anna is a native of North East Alabama where she was born and raised on a cotton farm. Anna can be found at the Little River Canyon Center in the Gift Shop assisting customers with purchases, giving tours of the facility or setting up for a special event.

Amanda Wade
Secretary and Webpage Manager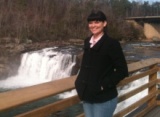 Amanda Wade is a Northern Illinois University graduate and spent over three years in medical research at Rush-Presbyterian-St. Luke's Medical Center in Chicago before getting her Le Cordon Bleu degree in Patisserie and Baking. She is a Georgia Peach by birth, but an Alabamian at heart. Amanda's travels have lead her down home where she is involved in the lost art of canning, and preserving. Being from farm folk, she takes every opportunity to get back to the country and nature. Amanda can be found helping out the field school programs, as well as her primary role as EPIC Secretary under the direction of Pete Conroy.

Bill Garland
Research Assistant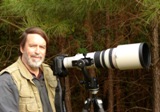 Bill is a dedicated wildlife biologist and outdoor photographer. He retired from the U.S. Fish and Wildlife Service with over 35 years of experience in wildlife biology and environmental science. As a professional biologist, his career spanned more than three decades and introduced him to wildlife and natural communities across North America. He has worked for environmental consulting companies, the timber industry, the Department of Defense and the U.S. Fish and Wildlife Service. He graduated from Louisiana Tech University with a BS in Wildlife Biology and a MS in Biology. He maintains full accreditation as a Certified Wildlife Biologist from the Wildlife Society.
Though his position at JSU's EPIC, he is researching both biological and historical aspects of the mountain longleaf ecosystem. He has concentrated his efforts on the northern region of Alabama and northeastern Georgia. He is particularly interested in conservation biology issues related to forested landscapes. He is an avid nature photographer and conservation writer who strives to educate the public on biodiversity of natural communities.

Michael "Skippy" Abernathy
Little River Canyon Center Maintenance
Biography and Photo Coming Soon!

Carolyn Bevel
Little River Canyon Center Housekeeper
Biography and Photo Coming Soon!

Mandy Pearson
Student Worker, JSU Field Schools and Little River Canyon Center
Biography and Photo Coming Soon!