CLT Photos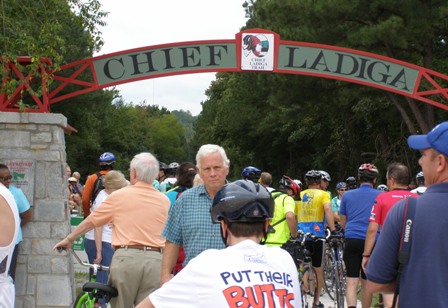 Stateline Gateway Park is where the Silver Comet meets the Chief Ladiga and it's where Georgia meets Alabama. It features picnic tables, bike racks, a small shelter, and farmland complete with cows!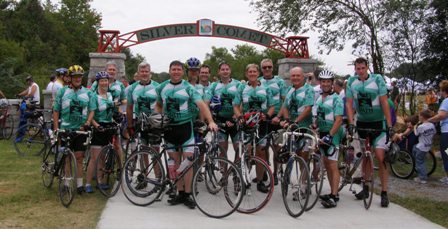 PATH Foundation Executive Director Ed McBrayer gathers with his bicycle team for the Gateway Ceremony on September 28th, 2008.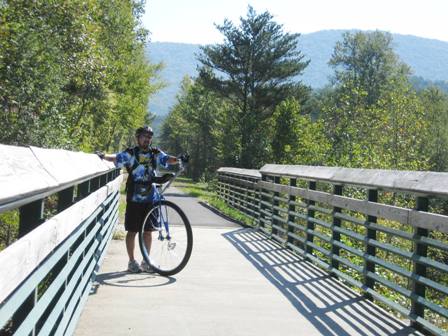 A unicyclist stops for a quick rest and a photograph on one of the five bridges that cross over Terrapin Creek.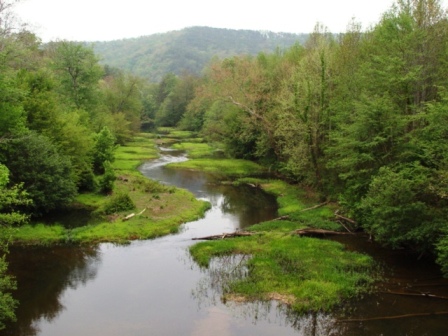 Terrapin Creek meanders through the mountains of Cleburne County, Alabama featuring beautiful views and abundant wildlife habitat.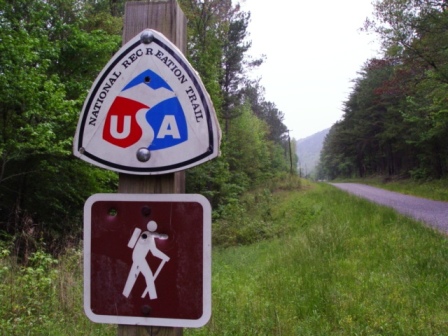 These small signs mark the world's most important place for pedestrian trails! Indeed, this is the place where the world's longest hiking trail (Pinhoti, Benton Makaye & Appalachian Trails measuring 2504 miles) cross the longest hard surfaced pedestrian trail (CLT and Silver Comet) now measuring 95 miles long. Think about it and enjoy!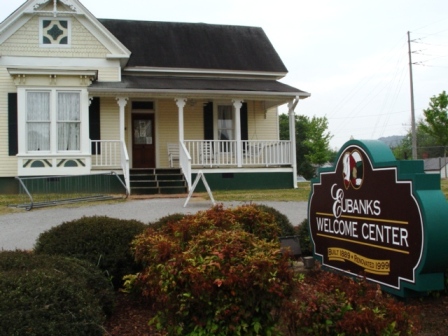 The Eubanks Welcome Center is a volunteer operated hub for hospitality. It features restrooms, a large parking lot, rocking chairs & some of the world's nicest people! Call 256-447-3363 for details.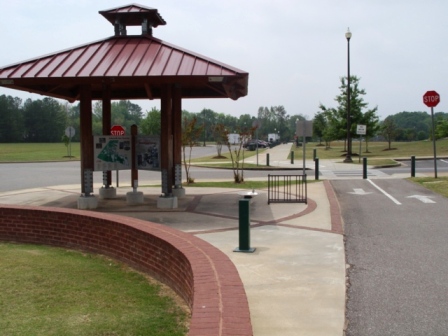 Jacksonville State University represents the only section of the CLT that deviates from the original railroad bed. Nevertheless, it features this great rest stop that is complete with trail information, maps, shelter and a drinking fountain.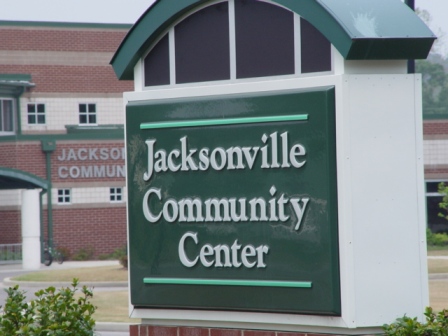 All along the Chief Ladiga Trail, the Jacksonville Community Center is North of Jacksonville High School and south of Jacksonville State University. Learn more about the Jacksonville Parks and Recreation Department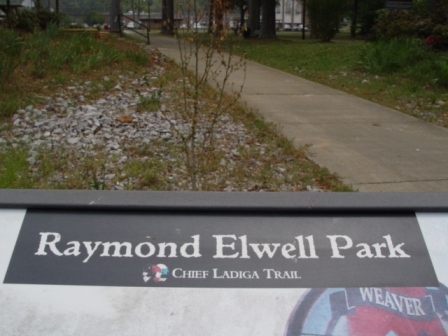 Raymond Elwell Park is in the town center of Weaver, Alabama. It offers a playground, picnic tables, a skateboard pavilion and much more.





The CLT is a great, safe place for runners, walking and wheels of all types!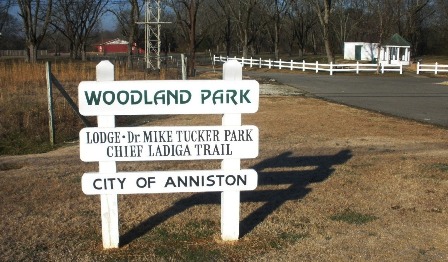 The southern terminus of the Chief Ladiga Trail is just south of the town of Weaver, in the most northern reach of Anniston, Alabama. Woodland Park is a beautiful creekside greenspace that is great for throwing a ball or tossing a frisbee. Including an old pecan grove it has a water fountain and public restrooms. Currently it is being developed as a future place for overnight camping. For more information please call 256-236-8221 or 256-782-8010.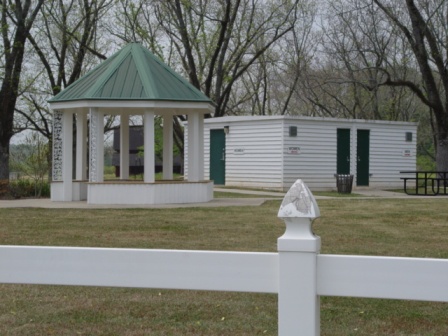 As a part of Woodland Park, Michael Tucker Park features this gazebo and restroom facility amidst a beautiful southern pecan grove. Available in autumn, the nuts are free to bicycle riders and squirrels!





The CLT committee is working to extend the trail one more mile to Hwy 21. Planned is a highly visible gateway across from the Baltzell Gate at the former Fort McClellan.