Print Journalism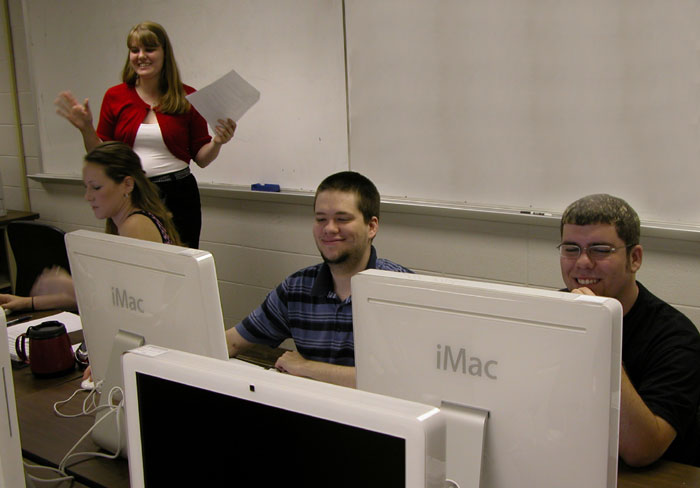 The print journalism sequence focuses on preparing students for careers in various print media, including newspapers and magazines, as well as preparing students technologically for media convergence of this content to online sources. Courses in news writing and print design techniques, as well as working for the student newspaper ( The Chanticleer), are benefits that attract students to this sequence. Mike Stedham, who is the Manager of Student Media at JSU, oversees the print journalism program.
Degree Requirements
In order to graduate, Print Journalism students must:
Successfully complete all university requirements; 39 hours in the Department of Communication; Plus EH 141, CS 201 or TEC 201; foreign language 101 and 102; a 6 hour sequence of English literature; a 6 hour sequence of history; and the completion of a minor field.
Maintain a minimum 2.0 grade point average and have a grade of C in all required departmental courses.
Complete a 350-hour internship in the senior year with a professional organization.
Pass the exits exams administered during the capstone (COM 420) course.
Print Journalism majors must successfully pass these courses:
COM 200 - Intro to Mass Communication
COM 315 - Intro to News
COM 325 - Publication Design
COM 410 - Media Features
COM 420 - Advanced Reporting
COM 449 - Communication Law I
COM 450 - Mass Communication Research
COM 459 - Communication Ethics
COM 491 - Internship
12 hours of other Communication Electives
Broadcast degree requirements
Public Relations degree requirements