Public Relations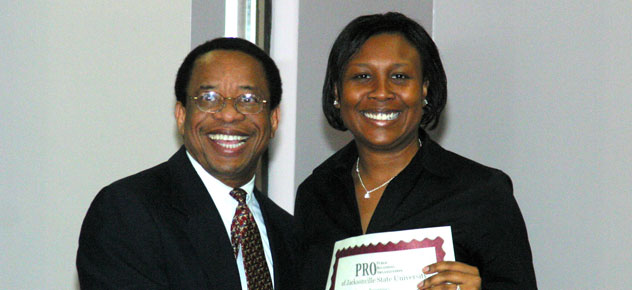 The public relations sequence has seen a steady increase in the number of enrolled students in recent years. Student volunteers from the PR sequence often assist in department or PRO-sponsored events. Dr. Augustine Ihator advises and teaches most of the courses offered to complete this sequence. Dr. Jeffrey Hedrick also assists with occasional instruction.
Degree Requirements
In order to graduate, Public Relations students entering the program
in the 2013-2014 academic year must:
Complete 45 hours in the Department of Communication
Successfully complete all university degree requirements
Pass general education courses EH 141, MS 108, CS 201, and CS 315
Complete a 6-hour sequence of English literature
Complete a foreign language sequence: FL 101 and 102
Complete an 8-hour natural science sequence
Complete a 6-hour sequence of history
Fullfill all requirements in an outside minor field
Maintain a minimum 2.0 grade point average
Earn a grade of C in all COM major and minor courses.
Complete a 250-hour internship with a professional organization.
Pass exit exam administered during capstone (COM 440) course.
PR majors must successfully pass these courses:
COM 200 - Intro to Mass Communication
COM 315 - Introduction to News
COM 325 - Publication Design
COM 330 - Introduction to Public Relations
COM 340 - Public Relations Writing
COM 345 - Social Media & Society
COM 375 - Internet Production
COM 380 - Communication Law
COM 385 - Multimedia Production
COM 390 - Communication Ethics
COM 400 - Public Relations Case Studies
COM 415 - Mass Communication Research
COM 440 - Public Relations Campaign Management
COM 491 - Internship
Three hours of another Communication Elective
Digital Journalism degree requirements
Broadcast degree requirements
For more information, contact Dr. Augustine Ihator