Archives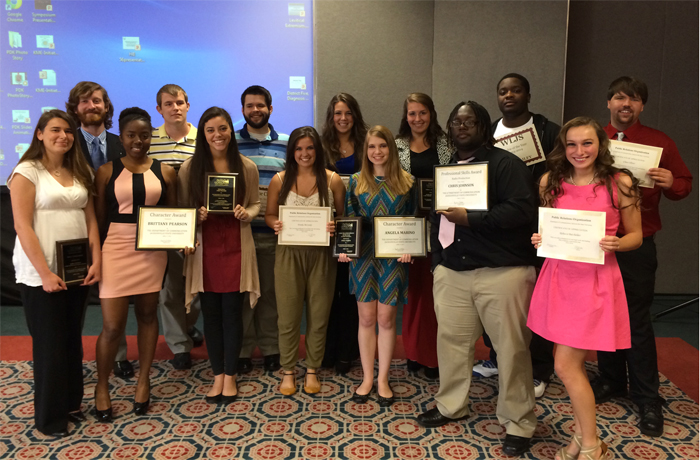 The 2014 Communication Awards Luncheon was held on April 17th.
The Public Relations Organization visited the Georgia Aquarium and photos are now available online.
The Fourth Annual Communication Week was held on April 7th through 10th, 2008. Photos from the Communication Awards Luncheon on Thursday, April 10th, which attracted JSU students, faculty, and administrative staff, as well as local media professionals and JSU alumni, are now available online. Program PDF

Anyone possessing more photos they wish to share are encouraged to submit them.
The Harry M. and Edel Y Ayers Lecture Series, sponsored by JSU and the Department of Communication in partnership with the Anniston Star, hosted an annual keynote speaker event. This year Arthur Sulzberger, Jr., Publisher and Chairman of the New York Times, spoke to attendees March 12th 2008. Photos
Pictures from the December 2007 Communication Advisory Board meeting are now available.

2007 Annual Events archive
Anyone possessing photos he/she wishes to share is encouraged to send them to the department web manager.